Jets Fan Stomps on Patriots Fan in Tom Brady Jersey in Parking Lot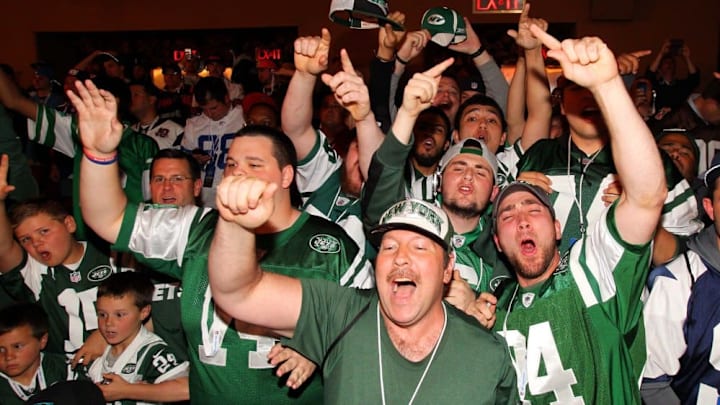 These two lovely characters were purportedly in the parking lot after the Jets-Patriots game (original video via Barstool Sports). The Patriots fan wearing the Tom Brady mistakenly opted to receive the kick, not understanding what that meant in this context.
That was a pretty cheap play for a third party to enter the fray for the brief shove, setting up the stomping at the foot of a Jets fan.