Jets Camouflage Kickoff Return Trick Play Attempt Fails Miserably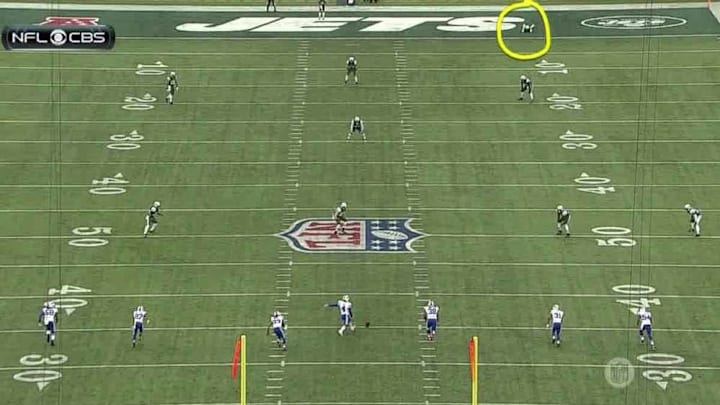 The Jets can do no right, but you already knew that. A 4-turnover half against the Bills is about as bad as it gets; three interceptions in the first quarter by starter Geno Smith got him benched. Rex Ryan is cooked.
So New York tried to get tricky: They went into the TCU playbook and tried to hide a player in the end zone, and set up a big return.
The problem: The Bills didn't fall for it, so Percy Harvin ran it out of the back of his end zone, faked a throw, and then was tackled at the three-yard line.
The Bills lead, 27-14.