Jets-Bills Delayed Due to Broken Sky Cam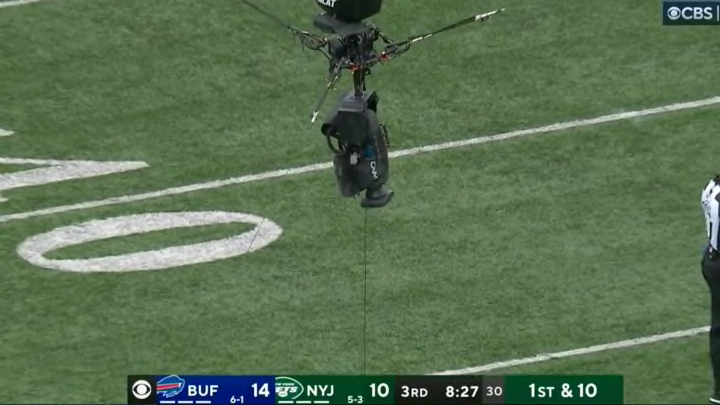 Sky Cam /
The Buffalo Bills visited East Rutherford to take on the New York Jets this weekend and the game was a little weird from the start. Josh Allen made the kind of boneheaded throws we thought he left behind years ago, yet reminded everyone how obscenely talented he is on the next snap. Zach Wilson made many of those sorts of boneheaded throws yet did enough to keep New York in the game.
Halfway through the third quarter, the Jets were rolling down the field and dominating a tired Bills defense. Until play had to be halted. Why? Because the Sky Cam broke.
The delay lasted over 10 minutes. It seems the camera drifted too low into the field of play and then nobody was able to lift it back up again.
The lengthy delay gave Buffalo a rest and killed the Jets' momentum. The drive fizzled and then Von Miller stripped Wilson to turn it over.
Sky Cam Gate is upon us. Again.