Fan Brawl at Jets-Avalanche Game Gets Bloody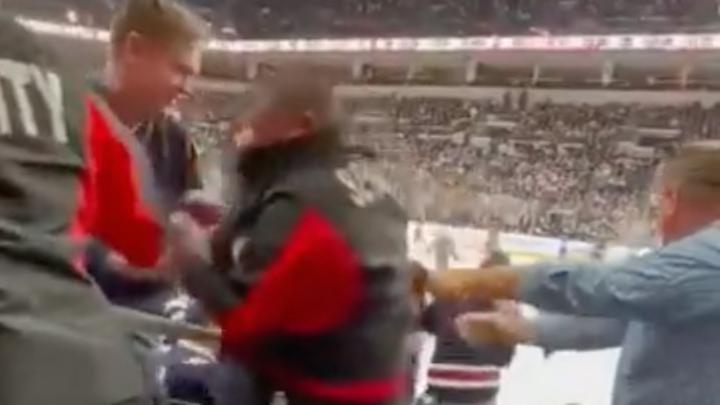 The Winnipeg Jets hosted the Colorado Avalanche last night and defended their home ice with extreme prejudice, defeating the defending NHL champs 5-0. This did not quell tempers in the stands, though, as a group of fans got into a brawl that left the boards bloody.
As seen in the below video, spectators got into a scrap before one tackled another and went flying down the stairs. One of those fans stayed down and later a picture emerged of where his head hit the board. It wasn't good.
As if you needed another reason to avoid getting into a fistfight at a sporting event, this is the worst-case scenario for a brawl in the stands.
The fan who was bloodied was helped out of the arena by police and waved to the crowd as he left, according to the Winnipeg Sun. So it seems he escaped the worst. Lucky guy.