Jessie Bates III Appears to Fake An Injury to Buy Bengals' Defense Time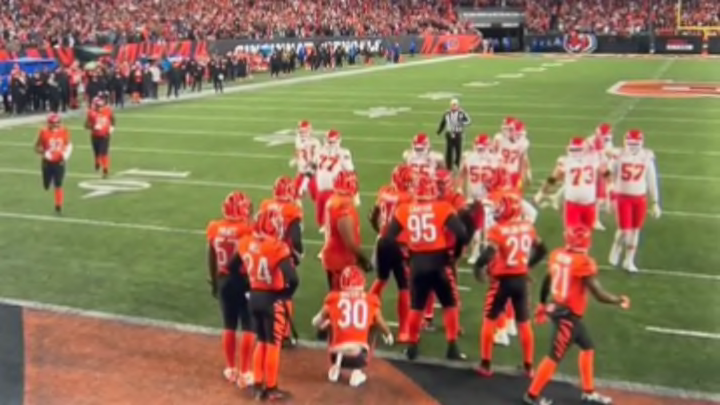 The Cincinnati Bengals and Kansas City Chiefs are currently facing off in the marquee game of Week 13 in the NFL. We should expect both teams to pull out all the stops to win this rematch of last year's AFC Championship Game. Jessie Bates III certainly did, as he appeared to fake an injury to give the Bengals' defense a little more time to substitute near the goal line
The Chiefs had first and goal at Cincinnati's one-yard line with 3:20 left in the first half. The Bengals were struggling to get some late substitutes on the field, so Bates went down to get the clock stopped.
Check it out:
Was Bates actually injured? We don't know, but it certainly appeared he went down to help his team out.
It didn't matter, the Chiefs wound up with a touchdown on the series.