Jesse Watters' Mother Gently Roasts Him During First 8 p.m. Show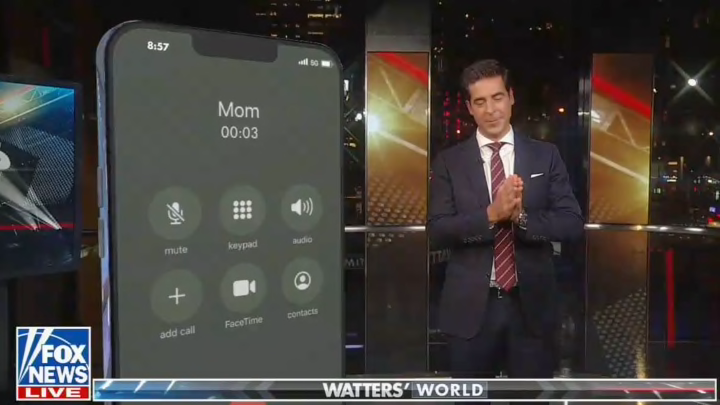 Jesse Watters and his mother /
After months of tryouts Jesse Waters was chosen as the personality to fill Tucker Carlson's 8 p.m. ET timeslot and his debut episode of Watters' World was last night. The content was standard fare for Fox News but Watters made things fun for a bit by calling his mom, who is a registered Democrat. She took her moment in the Republican spotlight and gently roasted her son, telling him to keep his job by avoiding lawsuits and conspiracy theories. And maybe cooling it with the Biden bashing.
Tremendous mother-son content through and through.
Her pleas will likely go unheard but it is a mother's duty to try, is it not?
We'll see what else Jesse Watters Primetime has in store for viewers but it is unlikely anyone will see an opinion like his mother's aired again.