Latest Podcasts Leads
Jesse Agler Discusses the San Diego Padres, His Love of Baseball and Getting to Watch Fernando Tatis Jr. Every Day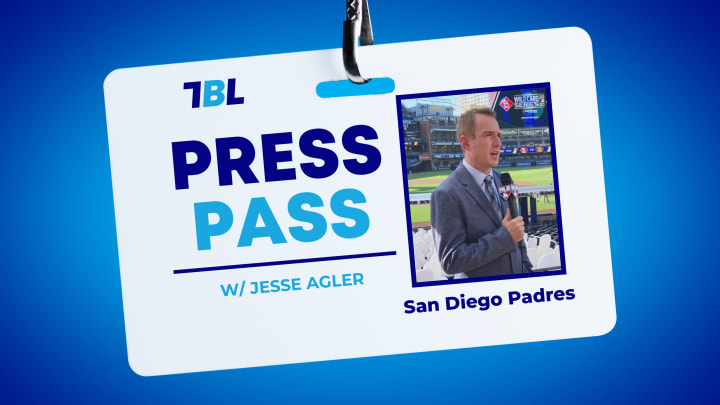 Jesse Agler /
Jesse Agler just finished his first season as the lead radio voice of the San Diego Padres. While he's spent eight seasons as a broadcaster with the franchise, this was his first as the No. 1 play-by-play guy following the retirement of long-time Padres radio voice Ted Leitner. Agler joined Press Pass this week to talk about his career.
In a wide-ranging interview, Agler discussed his love of baseball, how that passion directed his career path and the road he took to get to San Diego. He also talked about his relationship with on-air partner Tony Gwynn Jr., calling the first no-hitter in Padres history and what it's like to watch Fernando Tatis Jr. play every day.
Listen to the full podcast below, and subscribe to the Press Pass Podcast on Spotify, Apple Podcasts, and Google Podcasts.
OTHER PODCASTS FROM THE BIG LEAD