We've Got Our First Classic Jerry Jones Quote of the Season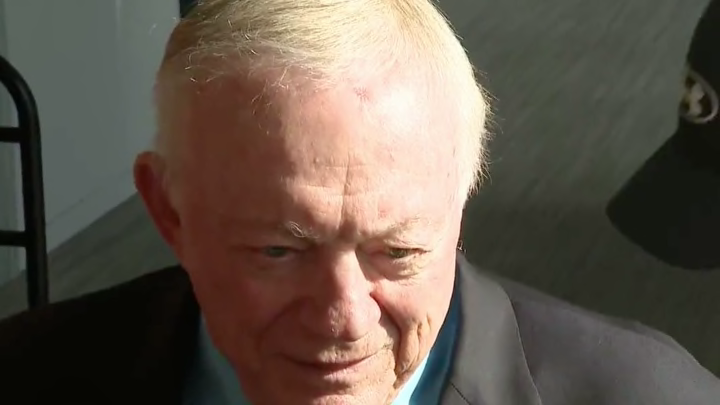 Jerry Jones /
Dallas Cowboys owner Jerry Jones is good for a handful of "what the hell is he talking about" quotes every season. It's been that way for decades. Wednesday night brought us our first of the 2023 season thanks to an interview Jones did with a local FOX affiliate.
Jones was asked about defensive end Sam Williams, who was arrested over the weekend by Frisco police and is facing possession and weapon charges. It's the second time Williams has been involved with the police while a member of the Cowboys; last year, he was cited for going 98mph in a 55mph zone. Apparently Williams was pulled over for speeding again this time around because Jones said it's evident Williams is "maturing" due to the fact that he was caught going 66mph instead of 98mph.
A classic Jerry quote through-and-through. Revealing previously-unknown, potentially confidential information with an extremely casual quote that makes light of a situation he probably shouldn't be making light of.
Football season really is back.