'Jeopardy' Champion Amy Schneider's 40-Game Winning Streak Comes to Shocking End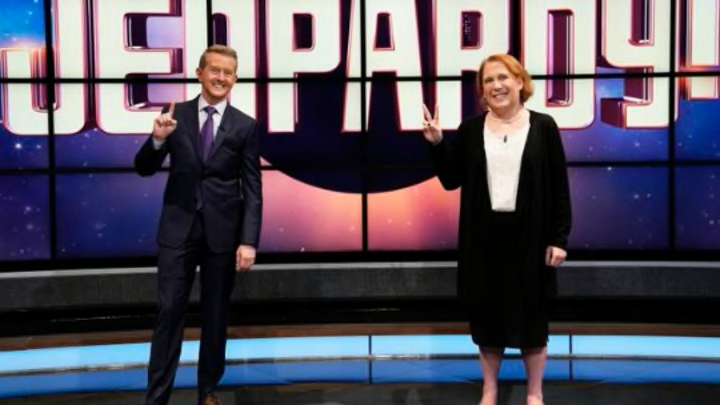 Like the Bible and Jackson Browne warned us: all good things must come to an end. Amy Schneider's remarkable stretch of Jeopardy! domination met its finishing point yesterday after 40 consecutive victories as she was shockingly unseated by Rhone Talsma, a librarian from Chicago.
She had amassed over $1.3 million in winnings and faced very few serious challenges until Wednesday night. But Talsma found both Daily Doubles in Double Jeopardy and went big successfully each time. He was able to get close enough to put pressure on Schneider in Final Jeopardy.
There the answer was this: The only nation in the world whose name in English ends in an H, it's also one of the 10 most populous.
We'll pretend to play the iconic theme music here as you ponder that one.
Talsma was able to find the correct question: what is Bangladesh? Schneider drew a blank. When the final calculations were done, she sat in second place and the second-longest run of victories in show history was over.
Ken Jennings, who has been hosting as the search for a permanent Alex Trebek replacement continues and holds the all-time record for consecutive wins with 74, offered a tribute to the latest breakout star.
Schneider's star turn came on the heels of contestant Matt Amodio, who posted 38 straight. We could be living in the golden age of Jeopardy dynasties with more to come.