Jeffrey Toobin Addresses Zoom Incident in Return to CNN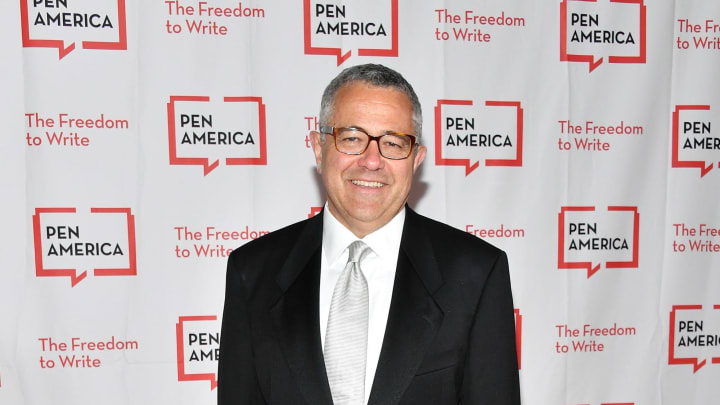 2018 PEN Literary Gala / Dia Dipasupil/Getty Images
Jeffrey Toobin returned to the CNN on Thursday for the first time since his indecent behavior on a New Yorker Zoom call in October. In his first appearance on CNN Newsroom since the incident Alisyn Camerota asked him point-blank, "What the hell were you thinking?" It made for a very surreal moment.
While Toobin was fired by the New Yorker, he was just put on leave from CNN where he is a legal analyst. Toobin reiterated that he did not think he was on the Zoom call at the time of the incident, something that he previously told Motherboard:
"I believed I was not visible on Zoom. I thought no one on the Zoom call could see me. I thought I had muted the Zoom video."
Toobin says that he spent the last seven months miserable, trying to be a better person, working at a food bank and working on a book about the Oklahoma City bombing. What a way to kick off that book tour.