Jeff Van Gundy Discusses Cavs-Warriors, Russell Westbrook, And Patrick Ewing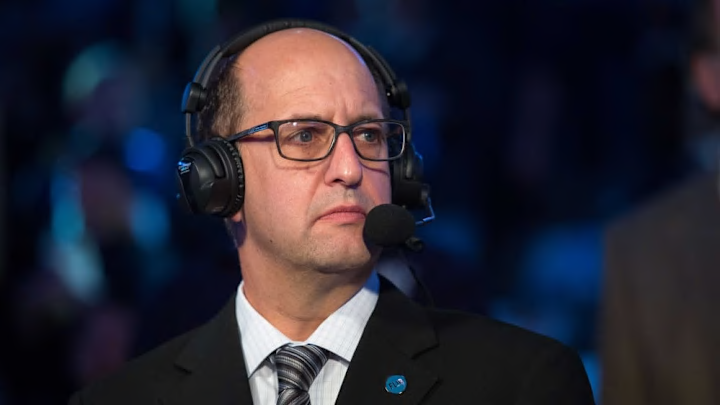 Jeff Van Gundy — along with Mike Breen, Mark Jackson, and Lisa Salters — will be on the broadcast team for Cavs vs. Warriors on Christmas Day at 2:30 pm ET on ABC. He joins the podcast to discuss:
Could any team not named the Warriors or the Cavs win a title in the next three seasons?
Resting players, and what a solution could be
Whether Russell Westbrook's play this season would inspire free agents to play with him, or repel them
Widening the court so 3-pointers are all the same distance
His coaching tree of Steve Clifford, Tom Thibodeau, and Mike Malone; why hasn't Patrick Ewing gotten a shot to be a head coach yet?
What are the odds he'd ever coach again?
Hope you enjoy!