Jeff McNeil Screamed at Umpire Adam Beck After a Horrible Strike 3 Call and Somehow Didn't Get Tossed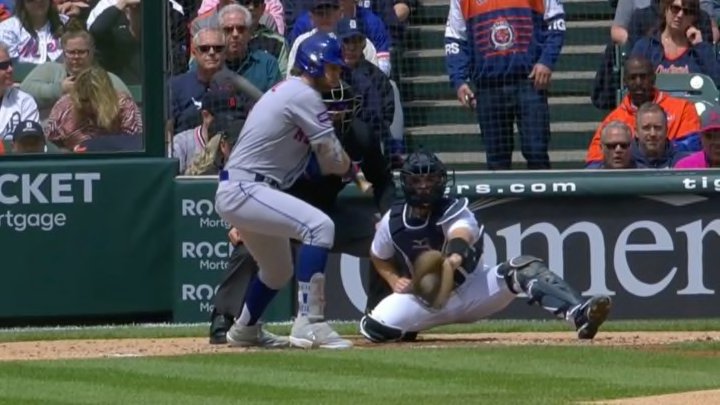 The Detroit Tigers beat the New York Mets, 2-0, on Thursday afternoon with Eduardo Rodriguez giving up just two hits in eight innings. Rodriguez struck out nine batters, including Jeff McNeil, who he caught looking on a full count the top of the second. McNeil really did not like the call and told home plate umpire Adam Beck about it.
McNeil saw how low the pitch was and started running to first, but Beck punched him out. McNeil sure sounds like he says, "are you sh-tting me?" as he turns back around. It sounds like that's repeated and then there might be a "that's bullsh-t."
This one was... very low. McNeil had reason to be upset. The fact that McNeil did not get tossed here while being pretty demonstrative and disagreeing with balls and strikes says Beck probably realized he got the call wrong.