Internet
Sign Falls Off J.D. Vance's Podium As He Announces Senate Run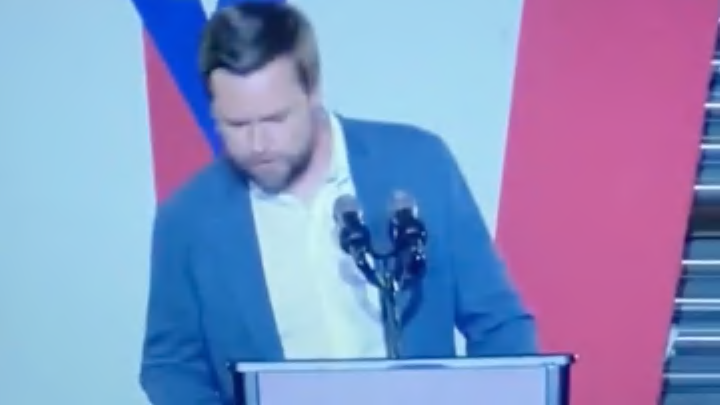 Best-selling author J.D. Vance, who has been signaling a run for public office since publishing Hillbilly Elegy in 2016, officially announced his intentions last night in the already-crowded Ohio Senate primary. In a stroke of bad luck, his big moment was derailed a bit when the sign on his podium happened to fall off just as he was working toward a crescendo.
This is literally a bad sign.
Tremendously bad luck for Vance, who already faced long odds in his campaign without a heavy-handed metaphor hanging out there. Or not so much hanging.
At least now we know what the Veep writers have been up to since the series ended.