Jayson Tatum Laughs at Fan Who Believes Stephen Curry is His 'Daddy'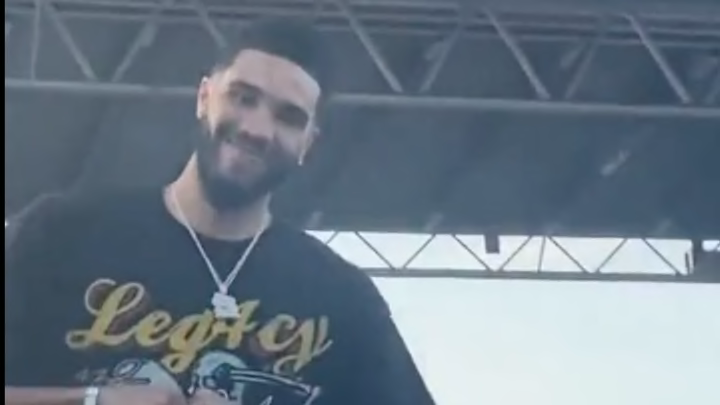 Jayson Tatum /
Jayson Tatum has a full offseason to himself for the first time since 2019 and appears to be enjoying it to the fullest as he went to the Hamptons for Michael Rubin's Fourth of July party. It was a star-studded event packed with NBA superstars and high-profile celebrities alike. There was probably a lot of tampering.
On Tuesday, a video from the weekend made the rounds of Tatum bopping up on a DJ set when a random fan attempted to poke fun at him by writing "Stephen Curry is your daddy" on a phone and then holding it up. Tatum saw it and laughed.
It's pretty lame of the guy with the phone to pull that but Tatum handled it well.
I will say that didn't seem like a legitimate laugh. That was an aggravated laugh. The kind of laugh you give after your teammates clown you for getting dunked on and you know you can't do anything about it right then but are already plotting revenge. The kind of laugh that says "It's funny now but wait until I'm averaging 30 in the Finals next year."