Jaylen Waddle Waddles in Celebration After Touchdown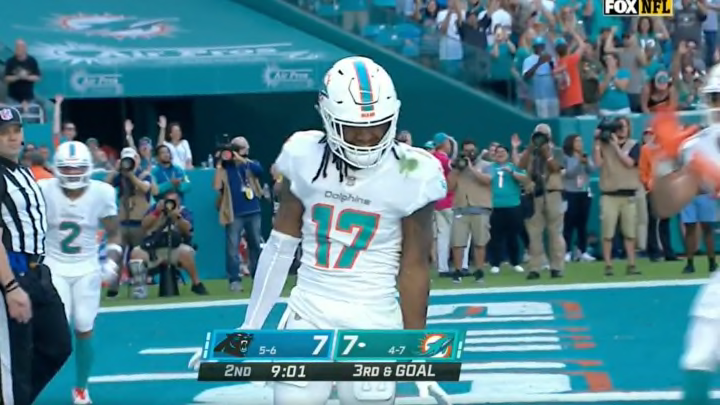 Jaylen Waddle /
For all of the ugly problems that have reared their head for the Miami Dolphins this season, Jaylen Waddle has not been one of them. It can be tough for first-year wideouts to make an immediate impact for their new teams, but Waddle hasn't had an issue. His speed and hands are top-tier and it has paid dividends throughout his rookie season thus far in the form of 68 catches for 622 yards and three touchdowns.
He caught his fourth against the Carolina Panthers today. Waddle waddled as a celebration. It was awesome.
This should be his signature celebration. It is the perfect mix of fitting, funny, and unique. Signature cellys are in short supply in the NFL nowadays. Waddle needs to own this.
There's also an Ace Ventura connection there for the rest of time if Waddle so desires it. There is no downside.