Jay Williams Yells at Stephen A. Smith to 'Stay Off The Weed' After Stephen Curry-LeBron James Take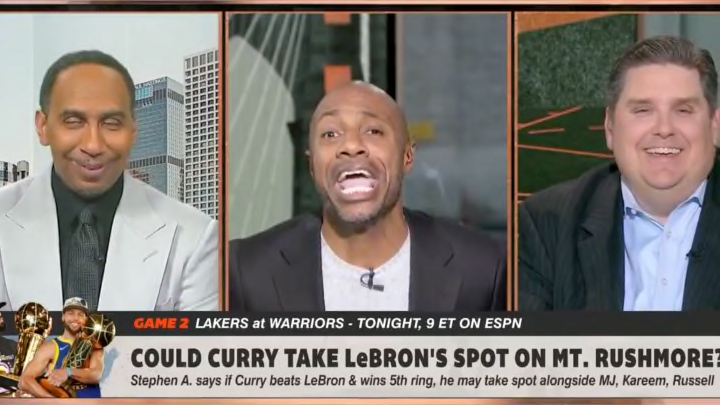 Jay Williams /
Stephen A. Smith kicked off a pretty absurd conversation yesterday when he solemnly declared that if Stephen Curry were to win his fifth NBA championship this season, the ESPN analyst would have no choice but to replace LeBron James with Curry on his all-time NBA Mt. Rushmore. He's peering a bit far into the future for anybody's taste given the Los Angeles Lakers and Golden State Warriors have yet to even play Game 2 of their second-round playoff series, but what he is actually saying is a controversial point. The latter factor means ESPN is going to milk the hell out of the idea and they did just that on today's First Take.
Jay Williams was brought on to give his view on the matter and it led to a full-throated "STAY OFF THE WEED" reference towards Stephen A.
He was clearly waiting for that one and said it with his chest. As an aside, his Mt. Rushmore bit was funny and probably right. Let's move on from that whole concept.
Game 2 tonight will hopefully give us something else to talk about. Probably not. But we can hope.