Jay Gruden is Basically Asking to Be Fired with Comments About Robert Griffin III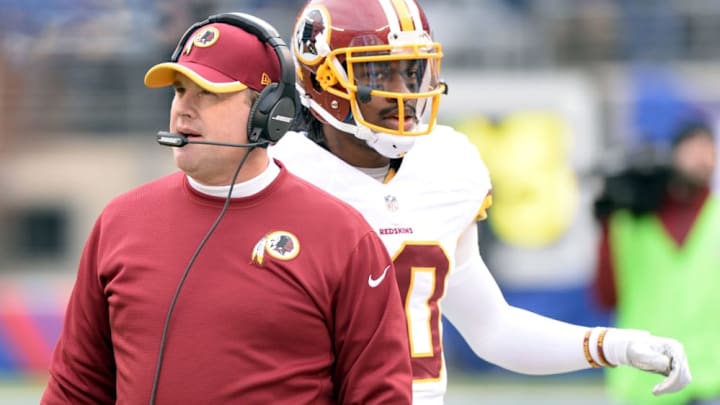 Has it really been only a year since Mike Shanahan was all but publicly feuding with Robert Griffin III and lobbing shots in the direction of owner Daniel Snyder?
Well, today, if there was any doubt about how this is going to end, Jay Gruden basically is asking to be fired in Washington.
He basically said that Robert Griffin III can't play quarterback and he doesn't trust him to read a defense when trailing.
And in case you didn't see it, here's how that all went down on Sunday. It has a little bit of everything, RG3 lingering for a bit on the ground (but for just 3 seconds), then DeSean Jackson taking forever to get back–Griffin is up and waiting for awhile for the snap–then Gruden calling a run on third down, then having Washington take the clock all the way down for a delay of game and a punt, down by 11 in the last two minutes.
Ridiculous by Gruden. Griffin's delay was the least egregious thing here.
Meanwhile, Gruden has four years and over $16 million remaining on his contract.