Jay Glazer's Report on Tua Tagovailoa's Concussion Was Very Concerning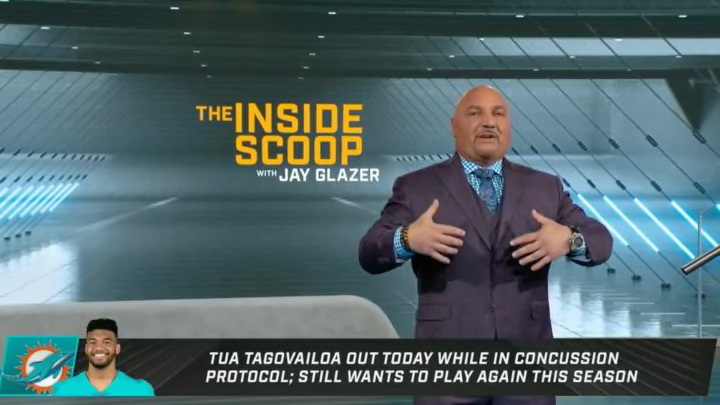 Tua Tagovailoa suffered yet another concussion on Christmas. It marks his third of the year. Tagovailoa's situation is under an especially strong microscope because he has become the poster boy for the inadequacies of the NFL's concussion protocol. Details are now emerging about the third-year QB's concussion against the Green Bay Packers and they are... disturbing.
Jay Glazer was on Fox's NFL pregame this morning and said alarms were set off by Tagovailoa failing to explain to Mike McDaniel why he made certain decisions because he could not remember the decisions at all.
Yikes. Things like this make all the calls for the Dolphins to bench Tua for the rest of the year (or even for the quarterback to retire) seem far less crazy.
Brain injuries are nothing to mess around with and Tagovailoa will risk suffering his fourth serious concussion in five months if he comes back this season. There will always be risk playing football at the highest level but at what point does that risk become too much?