Javier Mascherano Returned To Pitch After Head To Head Collision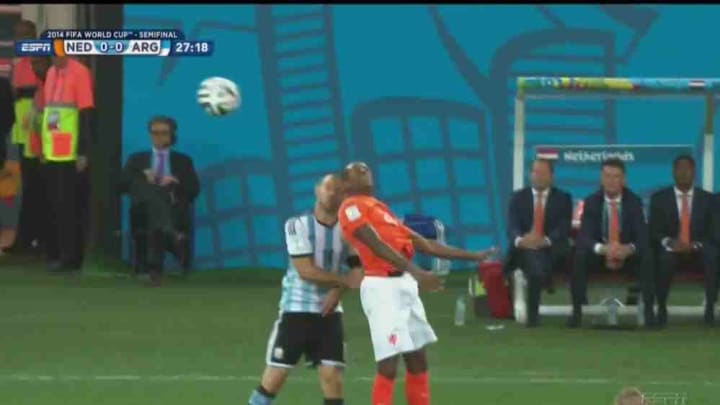 FIFA finally instituted goal line technology. Maybe we will get a coherent concussion policy by 2018? Uruguay's Alvaro Pereira stayed on the pitch, after being knocked out by a knee to the head against England in the group stage. Here, we have a second incident with Argentina midfielder Javier Mascherano, who was back on the pitch just minutes after bumping noggins with the Netherlands' Georgino Wijnaldum and stumbling to the ground.
UPDATE: Via ESPN, Mascherano was back on the pitch within two and a half minutes, less time than it would take to properly evaluate for a concussion.