Jason McIntyre Promised to Shave a Seattle Seahawks Logo in His Hair If They Finished Above .500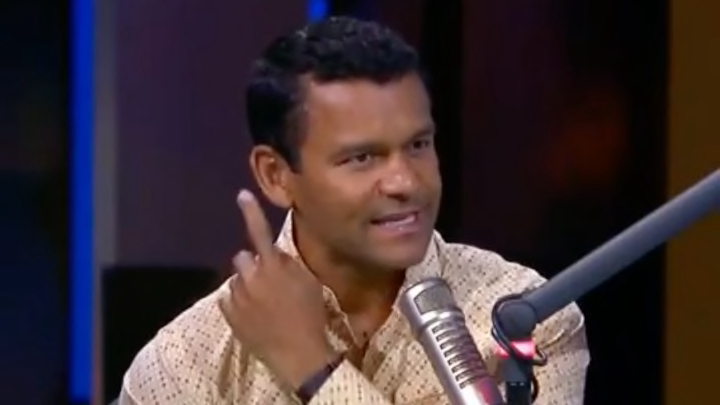 The NFL is entirely unpredictable and yet there has never been a time where more people are making bold predictions. It's a dangerous, high-stakes game because the internet is forever. The Big Lead founder Jason McIntyre got too close to the flame back in August on The Herd when he chose not to buy in to the Seattle Seahawks, who at that point had no idea Geno Smith was going to have the best year of his life.
"If they get to above .500, Colin, I'll shave a Seattle Seahawks insignia on the side of my head," he said, cementing the first part of what's bound to be an epic How It Started vs. How It's Going Meme. Cowherd, speaking for pretty much everyone, assured McIntyre he'd probably be safe.
With an overtime victory over the Los Angeles Rams on the final day of the season, Seattle clawed to an 9-8 record on the year and snagged the NFC's final playoff spot.
The good news for McIntyre is that he's one of the few on-air personalities we feel confident in pulling off this look. We're very much looking forward to seeing it.