Jason Garrett Cost the Cowboys With His Conservatism, Again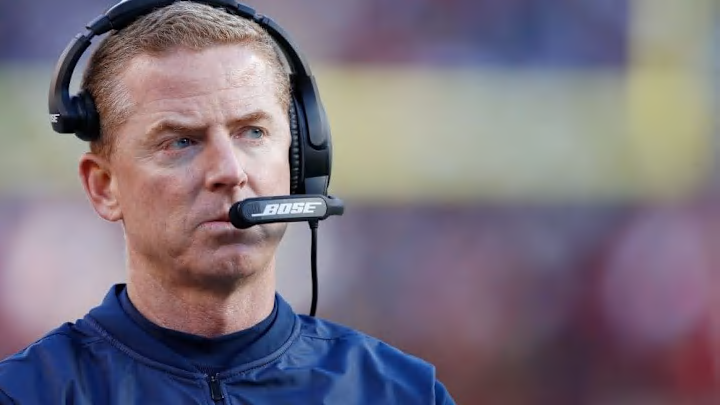 Jason Garrett has had two games this season, and too many in his career to count off the top of one's head, where he shrivels up and gets conservative in the final minutes in sequences that ultimately cost the Cowboys the game.
On this occasion, the Cowboys were trailing the Skins 20-17 with 12 seconds left. Dallas had first and 10 from the Washington 31, and had a timeout left. Instead of calling for a shot at the endzone or even a pattern that would have considerably shortened the field goal attempt, Garrett called for a running play. Ezekiel Elliott gained three yards, setting up a field goal attempt in the high 40s.
The Cowboys were called for a snap infraction (which I'm not sure I recall ever seeing before?), backing the field goal up to 52 yards. It doinked and the Cowboys lost.
Dallas has missed enough field goals over the years that Garrett should know that they were not in chip shot range. Heck, even Justin Tucker missed an extra point today. These kicks are never total gimmes.
Garrett's risk aversion actually puts the Cowboys in less advantageous positions to win, and you'd think there'd come a time Jerry Jones will say enough is enough.