Jarren Duran Rips Off Multiple F-Bombs During ESPN Interview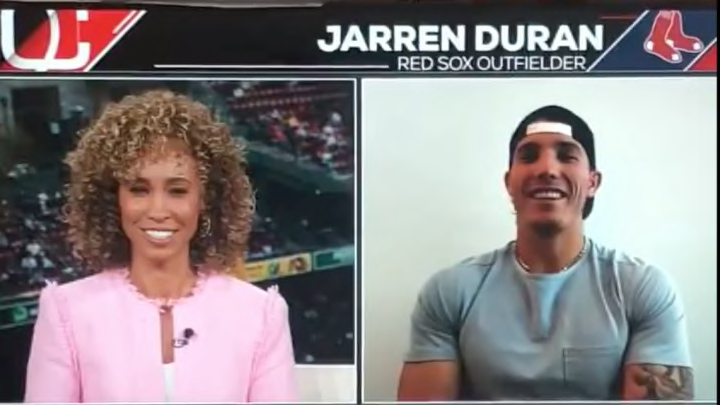 Jarren Duran /
The Boston Red Sox had a very slow start to the year but have garnered significant momentum over the last few weeks thanks to outstanding hitting from the team as a whole that covers for all their other problems. This is not a sustainable strategy for winning baseball and playing deep into October but it sure is fun to watch in May. What has also been fun to watch is the emergence of Jarren Duran.
Last year Duran was a much-hyped prospect with blazing speed who flopped pretty hard once he got extended run in the big leagues. The speed was still there but he was totally lost at the plate and made a handful of truly mind-numbing errors out in center field that, all in all, suggested some seasoning was still necessary. He was called into action in April of this year after Adam Duvall hit the IL with a wrist injury and has been nothing short of tremendous. In 22 games Duran is hitting .372 while recording 14 RBI and six stolen bases.
All that is why Duran found himself getting interviewed on ESPN Thursday afternoon, during which he dropped two loud and unapologetic f-bombs.
Not even a single glimpse of regret can be seen in this clip. Guy barely registered he was onscreen with the Worldwide Leader.
Cannot help but respect it.