Jan. 6 Heroes Snub Mitch McConnell and Kevin McCarthy in Congressional Gold Medal Handshake Line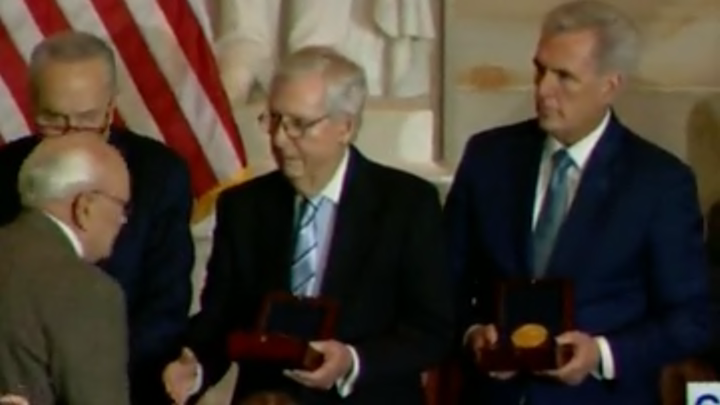 Law enforcement officers were awarded the Congressional Gold Medals on Tuesday for their roles protecting the Capitol from Donald Trump supporters on January 6, 2021. It was one of Nancy Pelosi's final ceremonial acts as Speaker of the House. Republicans Kevin McCarthy and Mitch McConnell were also in attendance. Given the opportunity to shake hands, many recipients left McConnell hanging while they ignored McCarthy.
UPDATE: Here's the family of officer Brian Sicknick explaining why.
McCarthy's participation is ... noteworthy ... because he recently indicated he planned to investigate the Jan. 6 Committee. Meanwhile, McConnell recently said he would back Donald Trump as the Republican nominee for president again. Among many other things.