James Harden Didn't Want the Sixers Celebrating Anything After Game 1 Upset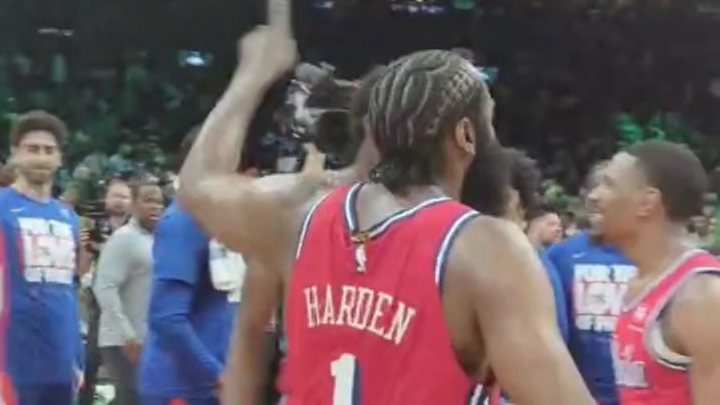 James Harden /
James Harden dropped 45 points on the Boston Celtics to lead the Philadelphia 76ers to a massive Game 1 upset win in the absence of Joel Embiid. Harden was immaculate all evening, driving the Sixers' offense early and then capping things off with the eventual go-ahead step-back three over Al Horford with less than 10 seconds to go.
It was Harden's best playoff performance ever and it came when his team needed it most. It would be understandable if the man wanted to take a second to enjoy his accomplishments. But he didn't want to and he especially did not want his teammates to do so as Harden was seen yelling at them to get off the court in Boston and stop celebrating because it is only one game.
That looks like somebody on a mission right there. Harden has always come up short in the playoffs and knows there's still a long road to go. Perhaps his explosion last night will lead to him shaking off the repuation he has for postseason play and the Sixers will eventually have reason to celebrate.