James Harden Fell Down and Took Out the Sixers Bench Before Knicks Game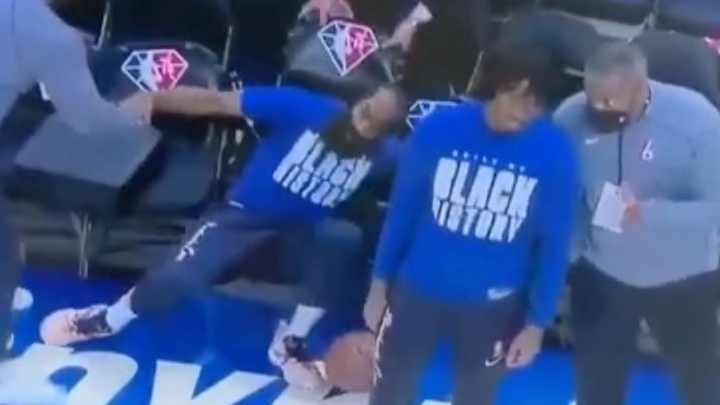 James Harden is still acclimating himself on his new team. There are new teammates and some of them drink water weird. Then there's the new bench. Do the Sixers travel with their own seat pads because if not they should probably consider it after this near disaster at Madison Square Garden on Sunday. Harden, trying to get comfortable before the game, fell down taking out multiple chairs in... The Process.
Harden was helped up and was good to go by opening tip, but this might be something Sixers want to monitor going forward. As well as things are clicking on the court, these are the types of off-court problems that are worth worrying about. He's goes to the bench and bad things happen.