James Harden Victim of an Insane Ejection By Referees in Nets - Sixers Game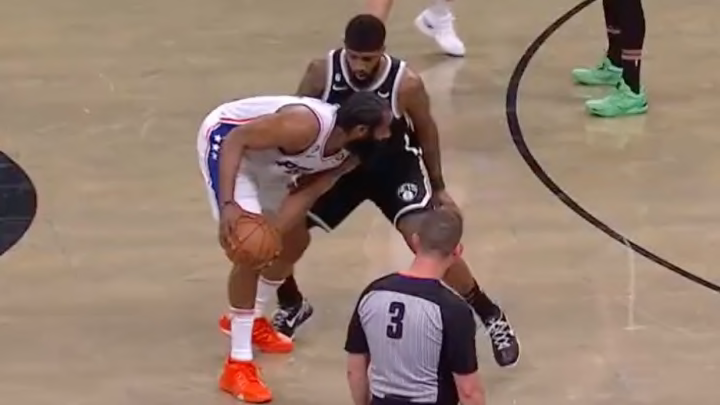 James Harden was ejected from Game 3 of the Philadelphia 76ers - Brooklyn Nets series when - in the eyes and opinions of the officials working the game - he apparently intentionally and excessively hit Royce O'Neale in the testicles.
During the third quarter Harden was being guarded extremely closely by Royce O'Neal. Starting his move with O'Neale leaning his chest on his shoulder, Harden pushed off on the inside of the defender's leg. A whistle came immediately.
After a quick review Harden was assessed a flagrant foul 2 and ejected, confusing the Sixers and delighting the Brooklyn crowd.
After Joel Embiid avoided an ejection in the first quarter for what was clearly an intentional kick, throwing out Harden for incidental contact while making a basketball move is a complete head-scratcher.