Jamaal Williams Crashes Lions Pregame Show, Predicts Win vs. Vikings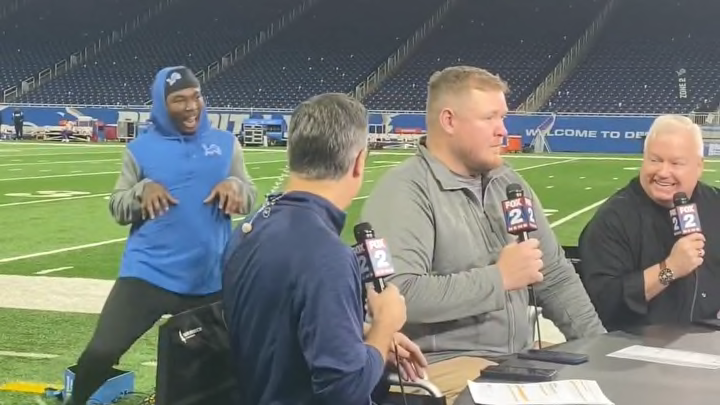 Jamaal Williams /
As this past summer's edition of Hard Knocks taught us, Jamaal Williams is an incredible personality. He is the heartbeat of the Detroit Lions and seems to just be an enjoyable person to be around. Now that the Lions are no longer the worst team in the NFL there are more eyeballs on their rebuilding project and Williams has shone in the increased spotlight.
The proof is in the pudding as today he crashed a Detroit pregame show happening at Ford Field ahead of today's pivotal divisional matchup against the Minnesota Vikings by sauntering into the camera shot like a dinosaur. I think that's what it was supposed to be, anyway. He then called his shot and said the Lions were winning today.
Love the swagger. Love the confidence. The vibes are as high in Detroit as they've been in years. Time to see if Williams can deliver on the prediction.