Jalen Rose Calls Anthony Davis Petty And Jealous For Sitting During LeBron James' Big Shot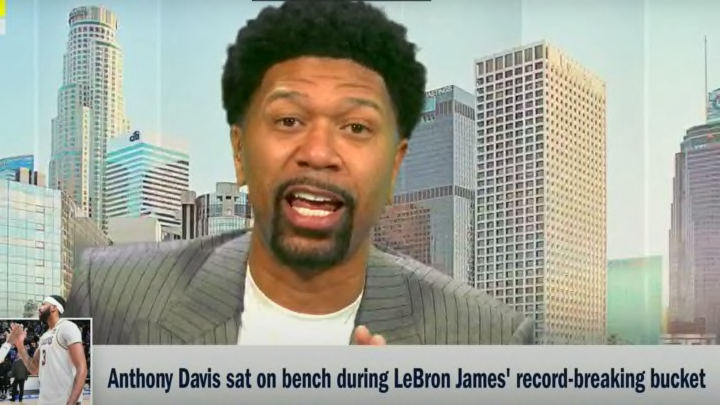 Jalen Rose /
The video of Anthony Davis chilling on the bench as LeBron James broke the NBA all-time scoring record is getting more attention by the minute. We wrote about it on this here website earlier today and concluded that there's much ado about nothing. Others disagree. The beauty of debate.
Jalen Rose is definitely in the camp of this being something worth talking about. He went on ESPN and said that Davis' decision to sit comes across as petty and jealous.
Davis' demeanor throughout the game and especially in the postgame press conference was pretty bizarre, all things considered. Maybe there is something going on here. Something more than AD just being tired and annoyed that he didn't play well so he rested his legs instead of cheering with his teammates. Maybe something related to the trade deadline?
Fire up the eyeball emojis.