Jalen Ramsey Tried to Fight 49ers Kicker Robbie Gould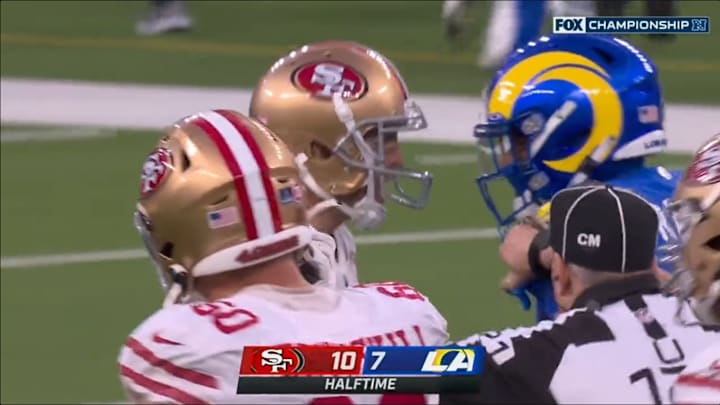 The San Francisco 49ers led the NFC Championship Game 10-7 at halftime thanks to a 38-yard Robbie Gould field goal as time expired in the second quarter. Apparently, Los Angeles Rams cornerback Jalen Ramsey wasn't a big fan of Gould's work.
Ramsey got in Gould's face after the kick sailed through the uprights and the two had to be separated. We're not sure what caused this, but Ramsey looked like he really wanted to fight the 39-year-old kicker.
Check it out:
And here's a still from the incident:
Credit Gould for not backing down. He stood his ground.
Gould has been ticking off opposing players all offseason by insisting on finishing his round of kicks before the game and after halftime. He continued kicking over the Dallas Cowboys cheerleaders during the Wild Card round, and kicked over some assembled Green Bay Packers players during the Divisional Round.
We'll see if Gould and Ramsey cross paths again. It would be entertaining as hell if they did.