Philly Security Guy Gets Up and Cheers After Getting Taken Out by Jalen Hurts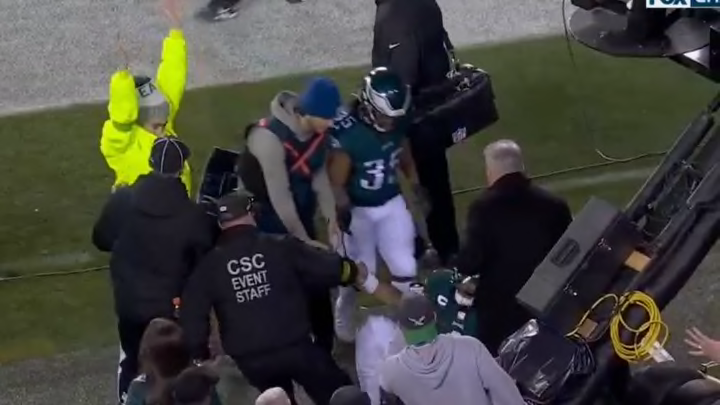 Jalen Hurts and the Philadelphia Eagles took advantage of a roughing the punter penalty on the San Francisco 49ers during the third quarter of the NFC Championship Game. After the penalty extended their drive Jalen Hurts scrambled for 14 yards and took a late shove from Talanoa Hufanga out of bounds. When Hurts went down he took out someone on the event staff who was not just OK, but thrilled to be involved as he stood up, put his hands in the air and clapped.
Hufanga's penalty only cost the Niners four yards, but the Eagles scored on a Hurts keeper a few plays later, giving the Eagles a 28-7 lead. Lots to cheer about in Philly.