Jalen Adams of Connecticut Sends Game Against Cincinnati to 4th OT with 75-Foot Bank Shot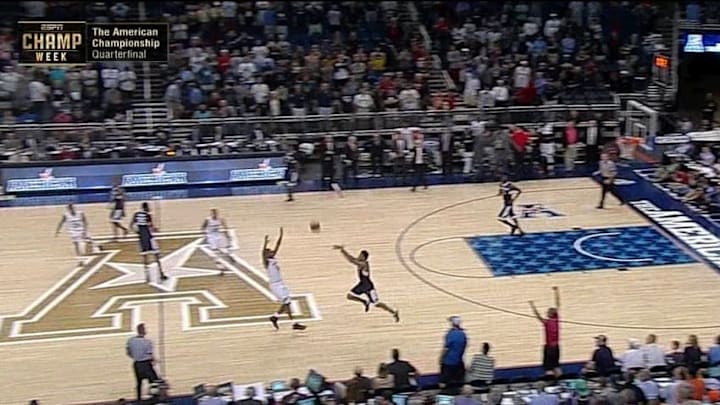 Connecticut and Cincinnati are locked in a classic tournament game in the American conference. Both are battling what could be their NCAA lives as well, and that desperation has led to some major drama (the general thought: Cincinnati likely in, Connecticut needs to win).
Going to three OT sessions was one thing, but things ramped up when Cincinnati hit a go-ahead 3-pointer with mere seconds remaining, and then Connecticut hit a shot from beyond half-court with Jalen Adams reaching legendary status.