Jake Tapper Laughs His Way Thought Fox News Statement on Dominion Lawsuit Settlement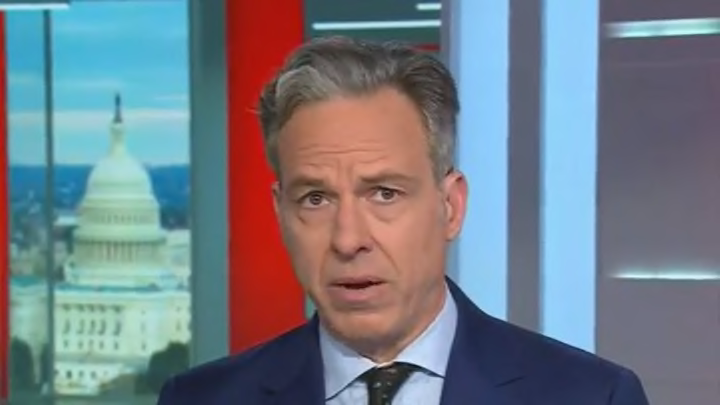 On Tuesday, a settlement was reached in Dominion Voting Systems' lawsuit against Fox News. Fox will pay Dominion $787.5 million to settle claims it lied about the company following the 2020 election. Fox News released a statement following the settlement and CNN's Jake Tapper could barely stop himself from laughing as he read it.
Here's Tapper reading it live on-air:
Regardless of your political affiliations, that's a funny piece of footage.
In its statement Fox News admitted that its on-air claims about Dominion were false. Here's the entire text without Tapper's laughter:

We are pleased to have reached a settlement of our dispute with Dominion Voting Systems. We acknowledge the Court's rulings finding certain claims about Dominion to be false. This settlement reflects FOX's continued commitment to the highest journalistic standards. We are hopeful that our decision to resolve this dispute with Dominion amicably, instead of the acrimony of a divisive trial, allows the country to move forward from these issues.