The Jake Paul, Nate Diaz Staredown Was Exactly What You'd Expect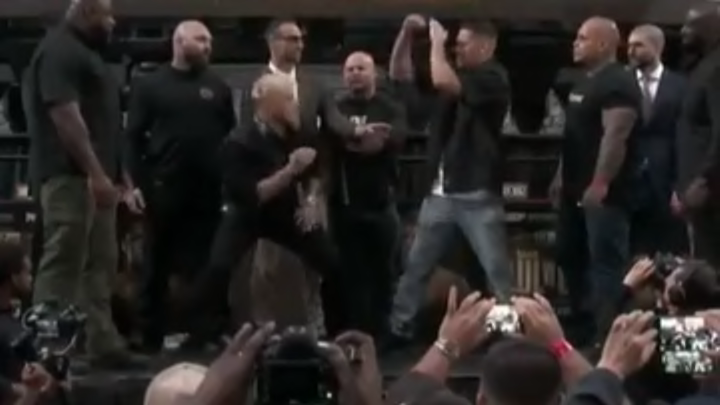 Not-professional boxer Jake Paul is continuing his not-professional boxing career despite losing his last bout to Tommy Fury, the only real boxer he's ever faced. This time he'll face UFC legend Nate Diaz, who is also not a professional boxer. On Tuesday the two combatants had their staredown to hype the August 5 fight. It went exactly as you'd expect.
Here's what went down when the two went face to face:
The two men then sat down and had a press conference where absolutely nothing of consequence happened.
Yeah, this is all so lame. Paul fights eight-round fights against former MMA guys, while Diaz has never had a professional boxing match. Yes, he has god boxing skills for a mixed martial artist, but he's not a boxer.
Fans of these kinds of things will be fans of it, people who think it's a joke and furthering the death of the actual sport of boxing, won't.