Extremely Ripped Jake Gyllenhaal Showed Up at UFC 285 Presser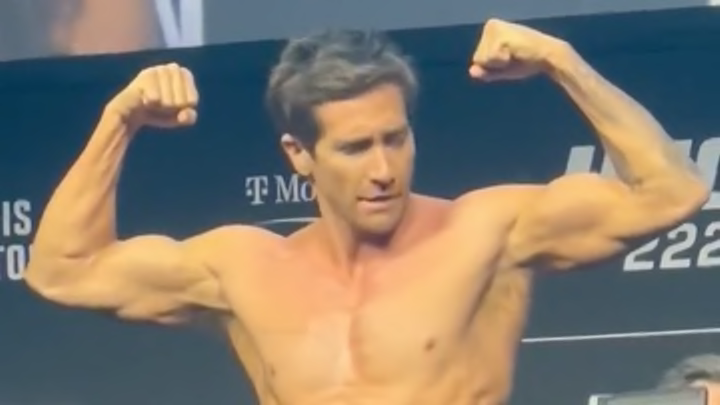 The UFC 285 stagecraft was tonight and some staredowns occurred to increase the buzz. Pretty normal stuff for a Friday. And then Jake Gyllenhaal sauntered in to change the conversation.
The actor was there to film part of the upcoming Road House remake. If you're wondering if he looked good — yeah, he looked good.
Incredible work by the actor playing Dana White. We really believed that was Dana White.
Road House is currently in post-production and also stars Lukas Gage. Some are saying it's sacrilegious to take another swing at the 1989 classic but good luck stopping Hollywood when they hear any idea someone had over three decades ago.
Gyllenhaal was extremely believable when he played a boxer in Southpaw so it seems safe to guess he really becomes an MMA fighter in this one.