Jaire Alexander's Postgame Interview on Christmas Was Incredible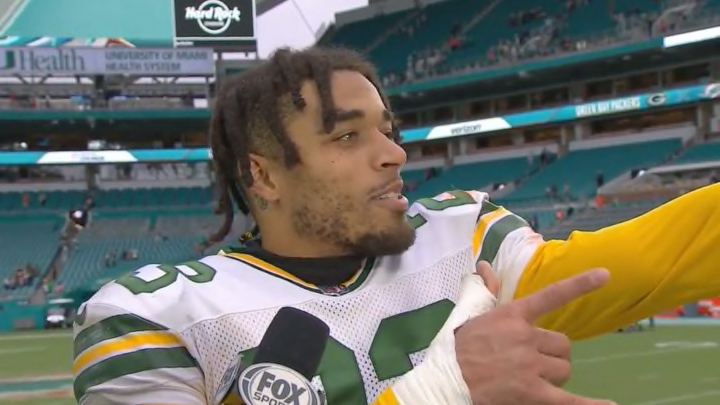 Jaire Alexander /
The Green Bay Packers kept their playoff hopes alive with a big win on Christmas over the Miami Dolphins. Tua Tagovailoa threw three fourth-quarter interceptions to help gift the Packers a win they desperately needed. One of those interceptions went to Jaire Alexander, and it was probably the easiest of his career; he barely had to move as Tagovailoa air-mailed a slant to Tyreek Hill and hit the Pro Bowl corner right in the chest.
Pam Oliver grabbed Alexander for an interview after the win was secured and he gave the best postgame interview of the day. And the season. And maybe even one of the best ever.
Hard to say which part is the best. For me it's a tie between Alexander shouting out "A-Jones" and "Pack Is Back!"
The sort of Christmas spirit we can all get behind.