Jaire Alexander, Eagles Fans Trade Middle Fingers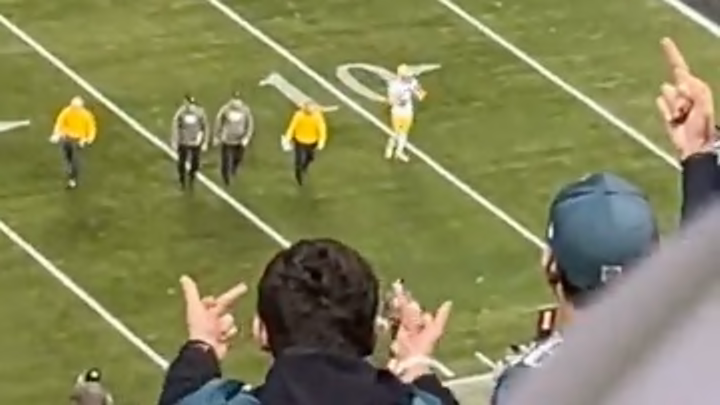 Jaire Alexander was dealing with some cramps during the Green Bay Packers - Philadelphia Eagles Sunday Night Football matchup in Week 12. During the 4th quarter Alexander needed the trainers to come onto the field, which greatly annoyed Philly fans who had not appreciated Packers players needing attention multiple times throughout the game. As Alexander left the field Eagles fans booed and the Packers DB responded with equally rude gestures.
Only in Philadelphia, right?
Alexander and the Packers defense gave up 37 points on Sunday, so Philly fans probably should have been cheering. Not that cheering as an injured opponent left the field wouldn't be criticized too. I guess there's just nothing Eagles fans can do.