Jaire Alexander Took a Shot at Skip Bayless and Shannon Sharpe: 'They need to watch what they put out'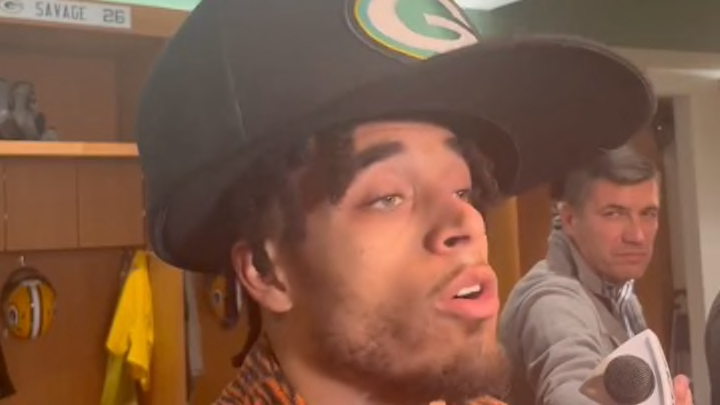 The Green Bay Packers blew out the Minnesota Vikings, 41-17, on Sunday afternoon. Justin Jefferson, who leads the NFL in receptions and receiving yards, entered the game on pace to break the record for most receiving yards in a season. Jaire Alexander and the Packers defense held him to one catch for 15 yards and he was so frustrated that he hit an official with his helmet. After the game Alexander took the opportunity to call out Skip Bayless and Shannon Sharpe.
"You can tell Shannon Sharpe and Skip Bayless they need to watch what they say when they talk about me. You feel me? They need to watch what they put out. Talking about he a good corner, I'm a great corner."
Just an incredible 10 seconds. Obviously, there's the giant hat. You can't ignore the giant hat. They are here to stay and the more people wear them the more likely it is that someone says something serious while wearing one, which is double-ridiculous.
As for the content of Alexander's comment, he's calling out Skip and Shannon for disrespecting him. Not by predicting the Packers would lose or saying he's not good, but for saying he is good and not saying that he's great. And he's saying it so seriously. While wearing that hat.