Jaguars Defender Crushes Ref on Marquez Valdes-Scantling Touchdown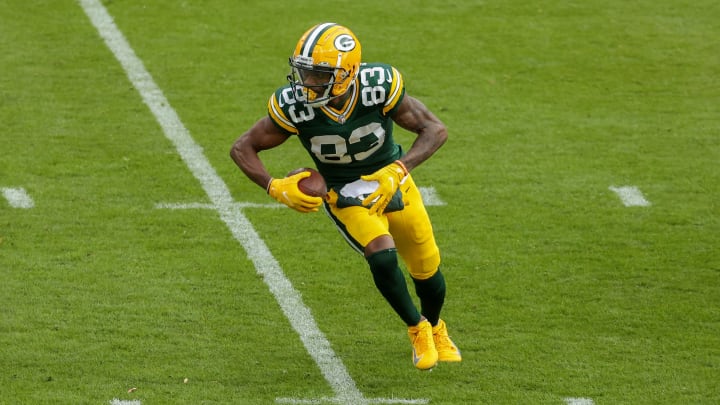 Marquez Valdes-Scantling / Dylan Buell/Getty Images
Marquez Valdes-Scantling has established himself as an important part of the Packers offense, scoring two touchdowns last week and jumpstarting the Packers offense this week on a long touchdown catch against the Jaguars.
On his way to the end zone, Valdes-Scantling had to avoid two would-be tacklers from the Jaguars. One of them, Jarrod Wilson, got juked so bad he smashed into a ref, sending the zebra to the ground.
Smart play by Valdes-Scantling to cut across the field and use the ref as a blocker. The ref probably didn't love the experience, but sometimes you gotta take one for the team, or in this case, the Packers.