Jae Crowder Kicked Luka Doncic in the Junk and Draymond Green's Ears Started Ringing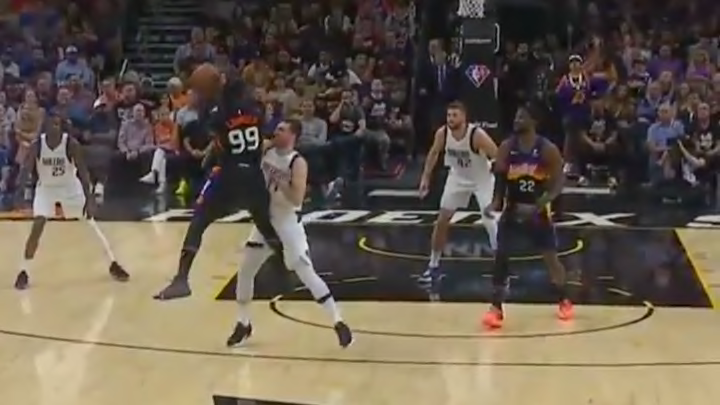 Jae Crowder kicked Luka Doncic during Game 1 of the Dallas Mavericks - Phoenix Suns series. Since Crowder kicked Doncic in the testicles with what was a very unnatural shooting motion, officials reviewed the play and gave Crowder a flagrant foul.
While officials reviewed the play, Draymond Green, fresh off an ejection for a dirty play of his own, jumped on Twitter to tweet emojis and talk about how he also gets in trouble when he kicks an opponent in the balls.
It's good that Green got involved in the online discourse because when an NBA player gets kicked in the balls, you want to hear from someone with experience and Chris Paul was involved in the game and hardly tweets anyway so here we are.