Ja Morant Dunk of the Year Against the Pacers Was the One We've Been Waiting For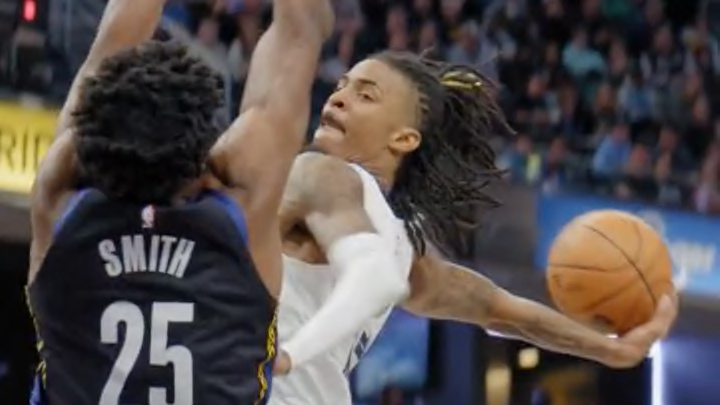 Ja Morant has made it his mission to dunk on people with total disregard for his own safety since he entered the league. Since he was drafted second overall by the Memphis Grizzlies in 2019 there has been no one who has come so close to pulling off the Dunk of the Year more often. It is with great joy that I can tell you that tonight, on January 14, 2023, against the Indiana Pacers, Morant finally did it.
Folks, this is the one we've been waiting for. The victim was Pacers power forward Jalen Smith. Smith stands 6-foot-9 and blocks about one shot a game. Not this one. Not today. Certainly not Ja.
The power and force and violence in these attempts from someone so small is nothing short of amazing. The fact that he finally got one to go means he's only going to try it more often. We are truly blessed.
UPDATE: Wow, continued.