It's Time for the Browns to Fire Hue Jackson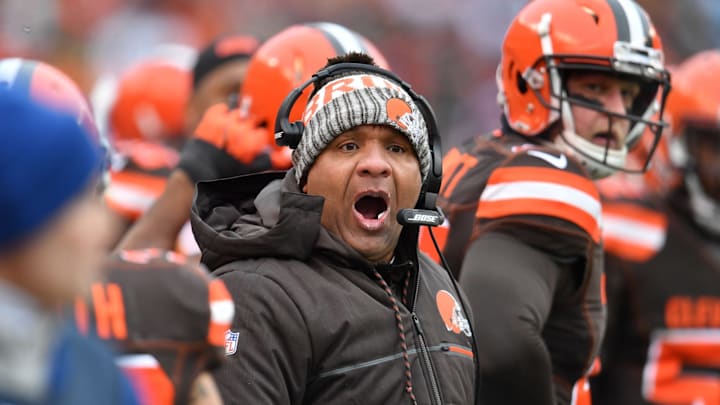 Hue Jackson is holding back the Cleveland Browns. He's a leash on the Dog Pound.
After the Browns tied the Pittsburgh Steelers in Week 1, they had an opportunity to show progress against the same team in Week 8. But it was the Steelers, not the Browns, that showed how much they'd improved during the first half of the 2018 season.
Pittsburgh beat Cleveland, 33-18, and realigned the natural powers in the AFC North. The Steelers are good, and the Browns are bad.
After that loss, quarterback Baker Mayfield seemed to have lost his boyish enthusiasm (which seemed like just what Cleveland needed on "Hard Knocks") after getting sacked 20 times in his first six games. Worse than the sacks are the four losses, including two in overtime and one by a 3-point deficit in regulation.