Isiah Thomas Hangs Up on 'Keyshawn, JWill, & Max' Over Picture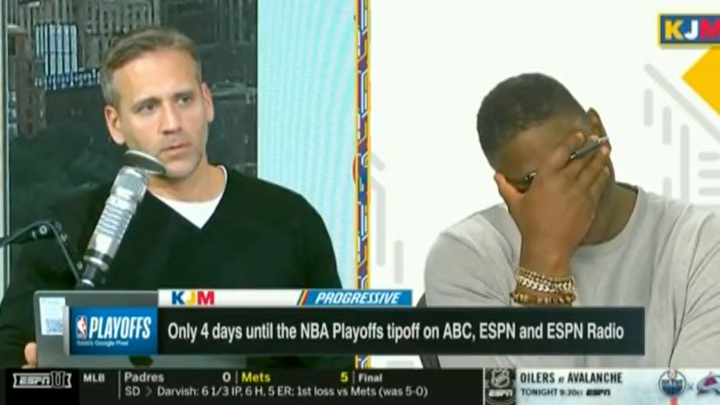 Keyshawn, JWill, & Max invited Isiah Thomas onto the show on Tuesday to discuss the upcoming NBA playoff gauntlet. Things did not start off well as Thomas took issue with the picture the producers chose to use during his call-in. While Thomas' tone was light as he explained why he didn't like it, he did actually hang up on the show as an expression of his displeasure until they replaced it.
Max Kellerman implored Thomas to stay on the phone and confront the producer himself to no avail. Keyshawn Johnson was laughing but did ask the producers to find a different picture-- which they did, but it was also of Thomas looking serious, so it didn't work. At one point Kellerman joked that he collaborated with "white executives" to pick the least-flattering picture of Thomas possible, which... does not seem like the thing to say in that moment.
It comes to the surprise of nobody that Thomas is quite sensitive to his public image, so this was perhaps a predictable sequence of events. A rather uncomfortable few minutes on TV.