Umpires Left Yankees Shortstop Isiah Kiner-Falefa Hanging After He Got to Pitch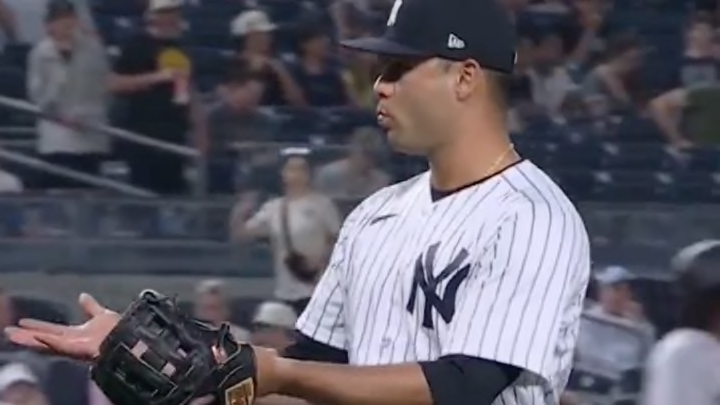 The New York Yankees got smacked around by the Minnesota Twins last night. Things got so lopsided that shortstop Isiah Kiner-Falefa was tasked with working the top of the ninth in an 11-1 game. Major League Baseball has made it so position players can only take the mound when proceedings are in the Little League mercy rule zone, so we need to savor each and every opportunity.
Kiner-Falefa proved to be the only person wearing pinstripes capable of getting one out, working a scoreless frame with stuff that can only be described as "all over the map."
Just another reminder that you don't need to throw hard to be effective. Or locate particularly well. You just have to get the ball to the plate and hope the batters hit it at someone. Baseball!
Credit Aaron Boone for finding a way to make a blowout loss sting a bit less. Position players pitching is the baseball equivalent of putting up a Live, Laugh, Love sign. Really brings balance and perspective.
Kiner-Falefa was robbed of the full experience because umpires had no interest in checking him for illegal substances, which is a bit of a bummer.
Come on umps, don't leave a guy hanging just because that's what he does with his pitches.