Internet
Iowa High School Basketball Player Knocks Out Opposing Player in Handshake Line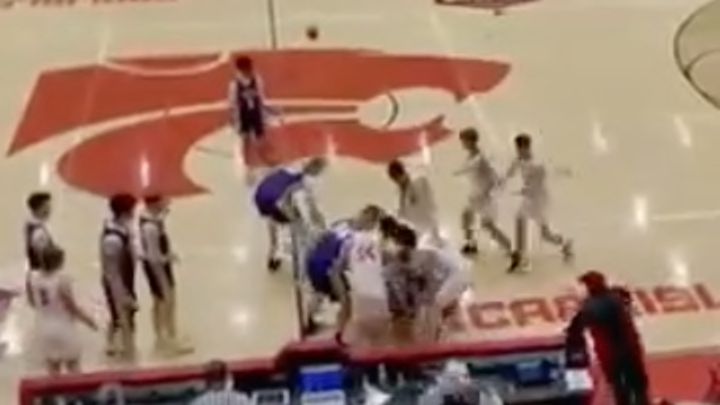 The Nevada Cubs beat the Carlisle Wildcats, 72-47, in an Iowa high school basketball game on Tuesday night. During the handshake line after the game a Carlisle player attacked the player leading the Nevada handshake line. First he hit him in the body and then appeared to knock him out with a punch to the face.
It looked like he tried to throw another punch as the kid was falling down and another Nevada player jumped in to tackle the kid throwing the punches.
Here's higher quality video with some of the aftermath.
There appeared to be a ton of confusion before coaches started screaming at players to run to the locker room. The fact that this didn't turn into a full-on brawl leaves us with a lot of questions about the circumstances surrounding this incident.
UPDATE: The player who started all this has been charged with a Class C felony, per Chris Mannix of SI.