Iowa's Jordan Bohannon Sinks Insane Bankshot to Beat Indiana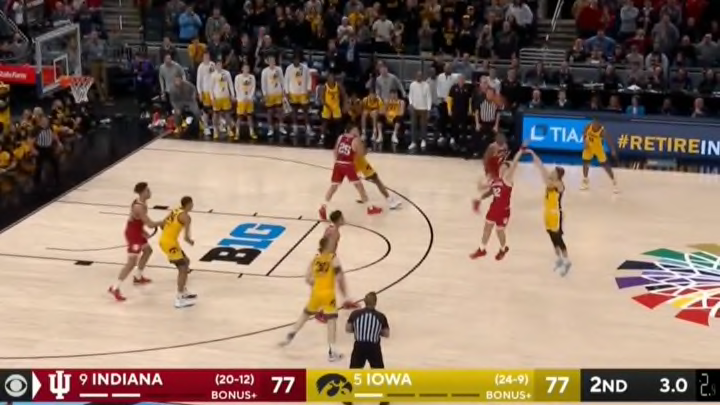 Jordan Bohannon from deep. /
Indiana and Iowa were facing off on Saturday afternoon for a spot in the Big 10 championship game. It was a barn-burner in all regards and it all came down to the final possession for the Hawkeyes. They held onto the ball for most of the last 30 seconds in an effort to get the final shot off, and somehow, someway, it worked.
Iowa looked like they were going to miss their chance at a final shot completely before Jordan Bohannon heaved a three from way downtown. And it went in. The bank is open on this fine Saturday. Jim Nantz nailed the call after his slip-up earlier.
Here's a courtside view:
This is March, man. Gotta love. And everyone send their sincerest condolences to TBL's resident Indiana superfan Ryan Phillips.