Indiana's OG Anunoby Threw Down A 360 Dunk On Chattanooga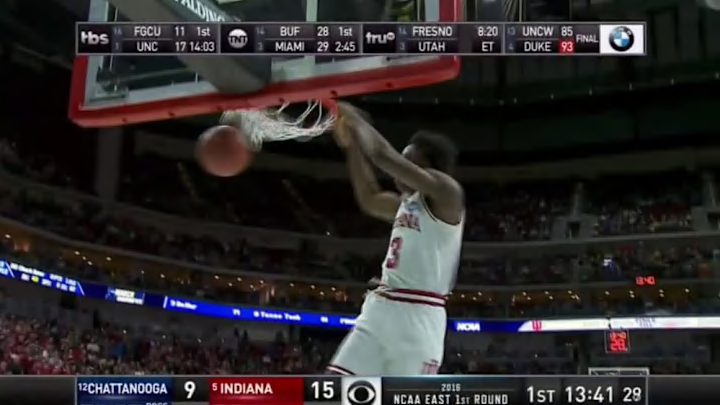 OG Anunoby is quickly making a name for himself as a reserve for Indiana. The uber-athletic freshman was wildly under-recruited and has quickly become a difference-maker for the Hoosiers. On Thursday, Anunoby showed his stuff to a national audience.
Early in the first half against Chattanooga in Indiana's open game in the NCAA Tournament, Anunoby grabbed a steal and was all alone on a breakaway. Then he elevated and broke out a 360 dunk.