In Response to Tom Brady, Indiana Retailer Makes T-Shirt of a Colt Stomping on a Patriot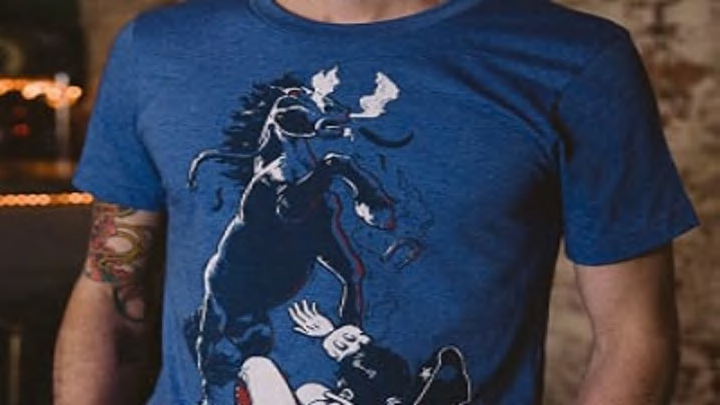 Tom Brady posted a photo of himself atop a Colt on his Facebook page earlier this week. Undeterred by the bucking horse, Brady appeared in the image as calm and collected in his quarterbacking.
Vardagen, an Indianapolis-area clothing boutique, worked quickly to turn the tables. They kept it a little bit ambiguous as to whether the victim here is supposed to be Tom Brady, Paul Revere, or Patriot Pete. You can have whatever you like, I suppose.
While the design is pretty cool, $26 seems a bit steep, even with the free shipping. If I were a Colts fan, there's a chance I'd spring, but the idea of paying more than $20 for a t-shirt is still weird to me.