VIDEO: Ian Eagle and Noah Eagle Together Remains Endearing TV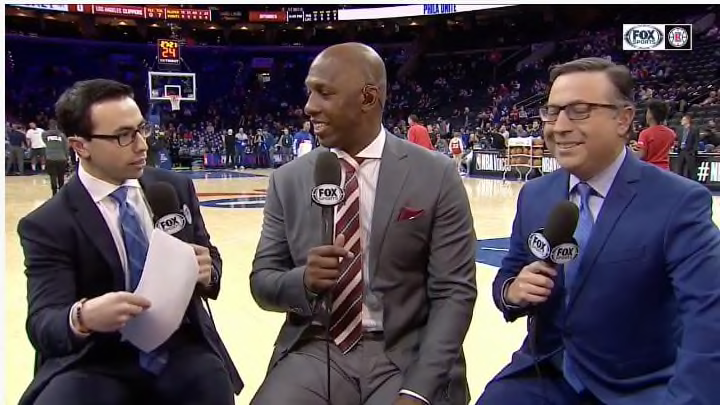 Ian Eagle, Noah Eagle, and Chauncey Billups /
With the Clippers playing the Sixers on TNT and Ian Eagle on the call, it invariably meant we were going to get a clip of him doing something with his son, Noah, who is the radio voice of the Clippers.
What began as a conversation with Noah discussing the finer distinctions of sandwiches -- Chauncey Billups can't be said to be in an Eagle sandwich, because sandwiches are named for the fillings and not the bread -- became a photo slideshow of father and son.
Going to set the over/under at four years until we see Noah Eagle doing basketball games on national TV.