Please Don't Go Swimming in the Ocean During Hurricane Ian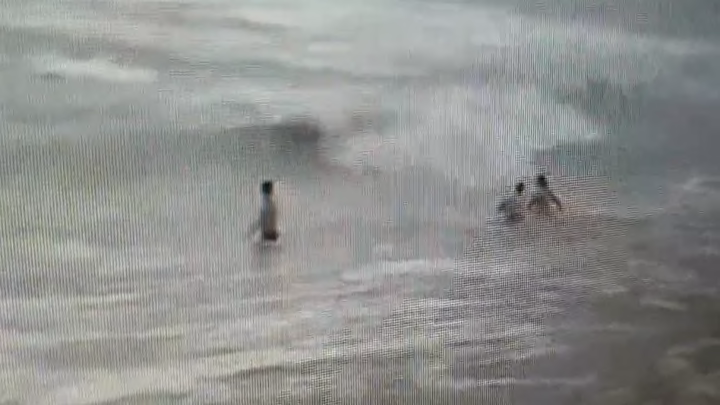 Hurricane Ian is currently battering the western coast of Florida and we're getting some absolutely remarkable, and terrifying, footage from the storm. But nothing caught our attention like video of three idiots in Ft. Myers wading into the ocean for a swim in the middle of a potentially record-breaking storm surge.
This footage (captured by the security cameras at PierSide Grill) is frankly, remarkable:
Here's more:
While these guys are at it, why don't they just grab an exposed, sparking electrical wire. Or make toast while taking a relaxing bubble bath.
I thought this went without saying but please, for the love of God, do not do this. And if idiots like this get swept away, first responders absolutely should not have to risk their lives attempting to save them.