Hulk Hogan is Retweeting Messages Saying He's Not Racist, But Some Are Fakes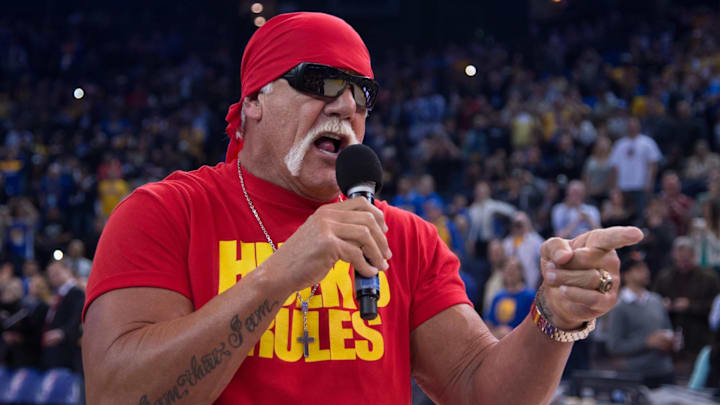 Hulk Hogan was let go by the WWE on Friday in the wake of racist comments he made eight years ago. The former World Champ, who apologized in a statement, spent part of the weekend on social media retweeting messages of support from fans and former colleagues.
Early Monday someone created a Twitter account — which has but one tweet below — sending support to Hogan using a picture of Liverpool defender Kolo Toure, which Hogan retweeted to his 1,350,000 followers.
The one tweet snowballed as soccer fans caught wind of it and sent pictures of various players to Hogan. Here's an example featuring Arsenal duo Danny Welbeck and Jack Wilshere.
It's understandable Hogan might not recognize England-based soccer players. However if he read the words on this particular photo he might have caught wind of the joke getting played on him.
@HulkHogan Everybody says stuff from time to time, don't forget, me and my dad will always have your back brother pic.twitter.com/rtogY2EbOI
— Monkey D. Jiggy (@Jackel_Ramzilla) July 27, 2015
That's Drake and Rio Ferdinand. The former is recently retired England international, while the latter is one of the most-famous people across the globe in 2015.
RELATED: Brooke Hogan Wrote a Lengthy Poem Supporting Her Father